I love my crock pot. My goal this year was to try as many recipes for my crock pot as possible. Maybe even have my husband make something because of course it would be nice if he cooked for me. Anyway, I've always loved beef tips with gravy. Tender beef cooked in a gravy is so delicious so I had to find a recipe I could make myself. I got this recipe from the book Fix-It and Forget-It Cookbook: 700 Great Slow Cooker Recipes I adjusted the recipe for our family because we love mushrooms and popped it into the crock pot. I got a late start so I put it on high but the original recipe calls for the crock pot to be on low. The recipe will have both times listed.
Beef tips in Gravy with Rice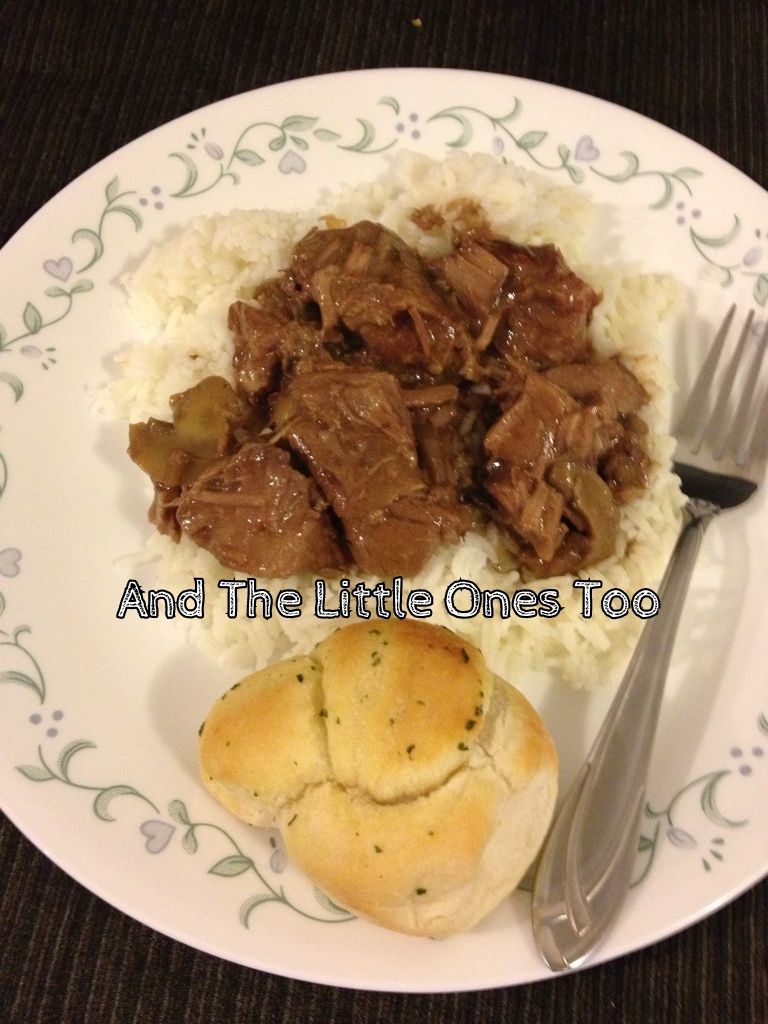 click here to print the recipe
3 lbs beef roast, cubed
1 envelope dry onion soup mix
1/2 cup beef broth
10.5 oz can (or 10.75 depending on who made the can) cream of mushroom
2-4oz can sliced mushrooms, drained (recipe calls for 1 can.. we like mushrooms)
3 cups of rice (cooked on its own.. we use a rice cooker)
Combine all ingredients into your crock pot. The liquids will not cover the beef in the beginning, don't worry about that.
Cook on low for 10-12 hours or on high for 5 hours. Gravy will thicken when cooling.
Cook rice once crock pot is finished. Pour beef and gravy mixture over rice and serve.
You can add your own variations to the recipe like including veggies with the beef and gravy. The next time I make it, I think I will add carrots. Sounds delicious!