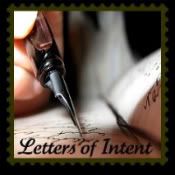 Brought to you by the Foursons
Dear Snow:
I. Hate. You. You turn the seemingly nice and busy city of Columbus into a death trap where people who think they remember how to drive in the snow (and obviously don't) try to kill the people who do.You turn a 15 minute drive from work into a 50 minute drive. You turn my nice quiet street that doesn't get any through traffic (which we love) into a street where we get stuck every other house because there isn't enough traffic to make a good path through the snow. Not to mention the plows haven't been down the street but once the last 2 weeks. I've had a very interesting couple of weeks with you but its time you melt and spring come along. Thanks.
Sincerely,
A girl from NY who is used to snow living in a city that is not
Dear City Of Columbus:
Oh. My. God. It snows in Columbus every year. No, we don't usually get to measure our snowfall in feet but i though you were doing pretty well in clean-up… up until Monday's snow storm. I know it came down fast and steady for a day and a half. But you knew it was coming. Why did I wake up Tuesday morning to a Level 2 snow emergency because you can't keep up with the snow? (by the way, a level 2 snow emergency means: Roadways are hazardous with blowing and drifting snow. Only those who believe it is necessary to drive should be out on the roadways. Contact your employer to see if you should report to work.) You know I work at a hospital, therefor am considered an "essential employee" and have to report to work no matter what it looks like outside. Get your act together. The hospital's sidewalk shouldn't look better than the highway.
Sincerely,
A Taxpayer
PS: To answer a question from last week's comments on my letters, I bought a Canon PowerShot SX-20IS Digital Camera from Best Buy for my wedding anniversary. Yeah its an early gift (my anniversary is the end of March) but I wanted the camera for Hayden's birthday party which is tomorrow. Come back next week to see pictures of my excited 3 year old.