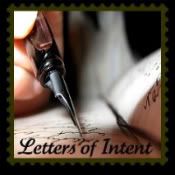 Brought to you by the Foursons
Dear never-ending cold:
Go away! I rarely get sick but when I get sick, its lasts forever! You started with a sore throat on Christmas eve, lasted all day Christmas… then added a never-ending drip from the nose, sinus pressure and I lost my voice. I've only lost my voice one other time and that was earlier this year! I am finally starting to feel better but I rather you just go away!
Sincerely, the person you decided to attack
Dear unavoidable happenings:
Stop happening! I know things are destined to happen, which is what makes them unavoidable but so soon? I know that I shop at the same mall as my ex-babysitter. And i also know that there is a small chance that we would be at the mall at the same time AND would even pass each other. But seriously, 4 times! We were in the mall for maybe an hour and a half and passed her and her family 4 times. Originally, I thought that we could keep it civil with her… its been almost 6 months since the "incident" that caused us to part ways. Plus the only thing I was mad about was the way she made our parting ways bad when I was being so nice about everything. And everything that we've found out afterwards made it impossible to talk to her which makes passing her hard and awkward. Please keep this down to a minimum.
Sincerely, annoyed enough for the month of January