My family was given passes to the fair and meet and greet with Nature Cat. No other compensation was given. All opinions are our own. 
For as long as I can remember, we have a tradition in my family of attending the Ohio State Fair every year. As a kid, it was big deal when the Fair rolled around, and we relished spending all day eating food, riding rides, and enjoying the various exhibits. As an adult, it's a thrill to share that tradition with my own children. This year, we had an opportunity to be part of special event presented by our local PBS affiliate, WOSU; an exclusive meet-and-greet with PBS Kids star Nature Cat! The boys enjoy watching Nature Cat on PBS Kids, and it was thrill to see him in person.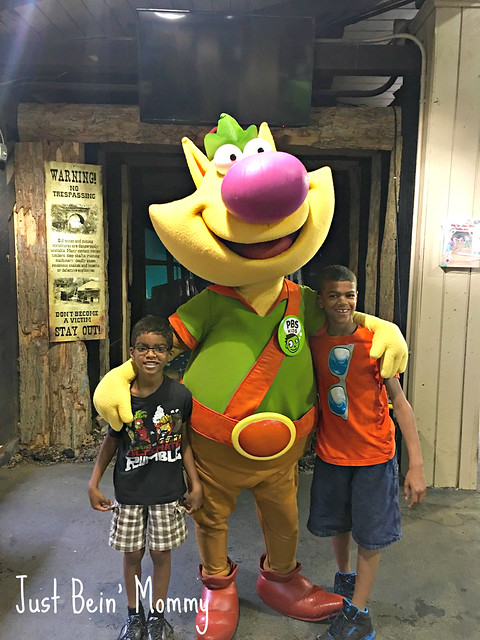 As part of the Meet-and-Greet, a naturalist from the Ohio Department of Natural Resources brought along some friends to introduce to the children; several frogs and toads native to the region. The kids had an opportunity to meet and interact with the animals. The naturalist explained how frogs and toads survive in the wild, how they search for food and how they see underwater. The boys were fascinated by how the frog has special lens, like swimming goggles, which cover its eyes when it's under water. She even put one of the toads on the floor and let it hop around so the kids could see how they hop. The toad took advantage of its new-found freedom and bolted under a table.
After the Meet-and-Greet with Nature Cat, we had a chance to meet some other PBS Kids stars, including Daniel Tiger and Peg & Cat. It was exciting for Hayden and Noah to see some of their favorite characters live and in person.
If you live in Central Ohio, be sure to check out local PBS affiliate, WOSU. They offer content and resources for your family not available from any other local media.