Thank you so much Gena for starting off my guest post week with this fabulous recipe: Grape Sorbet!
My boys LOVE fresh grapes.  Sometimes we can knock out a whole bunch of grapes in a two days, but usually they get old and wrinkly before we eat them all.  I know, there's nothing wrong with wrinkled grapes, but they're just not as appetizing.  And my boys for sure won't eat wrinkled grapes. So, instead of tossing them or just watching them wrinkle on the counter, I thought I would try to  make a super yummy recipe with them.
Ingredients:
1 1/2 cups of grapes
1/4 cup of apple juice
1/4 cup of grape juice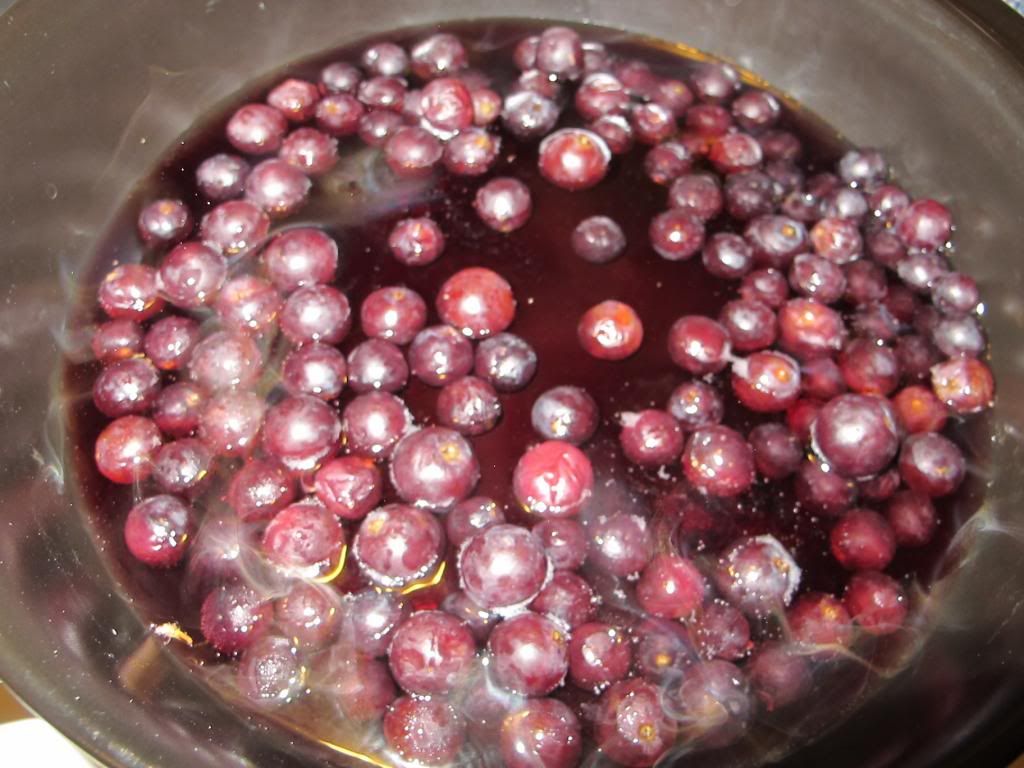 Remove the stems and wash the grapes.  Then, combine all ingredients in a sauce pan.  I boiled my mixture for about 5 minutes to soften up the peeling.
Then, puree it in the blender or food processor until smooth.  Freeze the mixture and after a few hours, you have a delicious grape sorbet that the kids LOVE!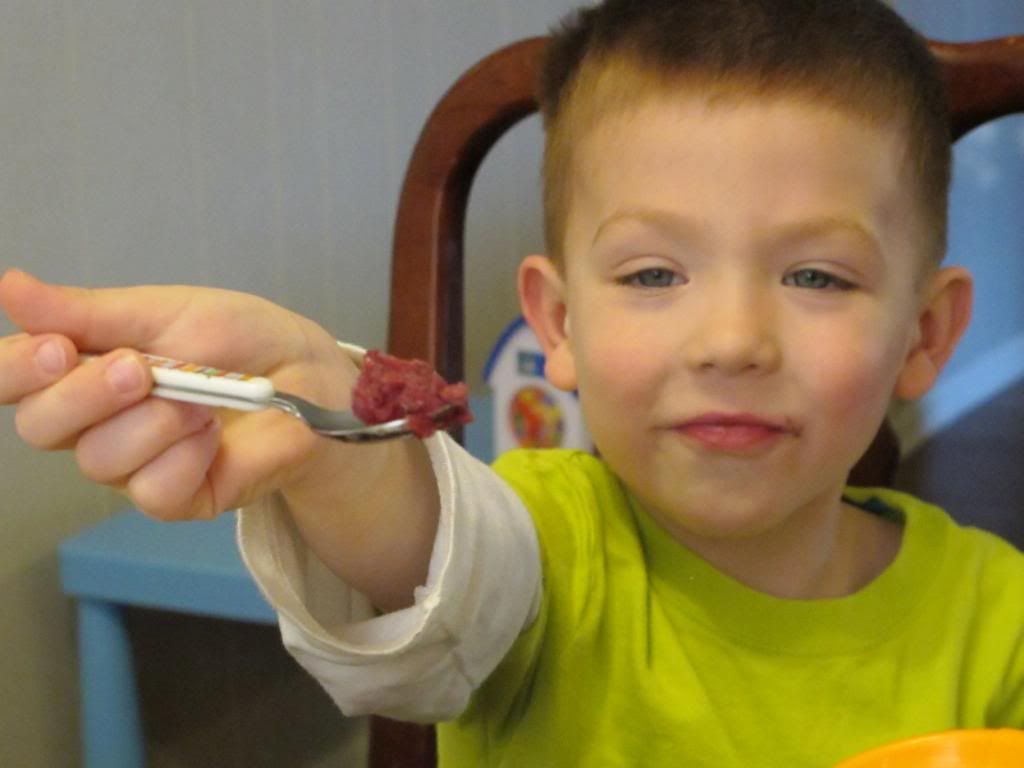 This was originally going to be grape popsicles, but this mixture is too soft when it freezes to hold on to a stick, so sorbet it is!
Gena is the mother of two boys, ages 4 and 2, and author at Life With Captain Fussybuckets.  She and her youth minister husband and two kids live in the Dallas/ Ft. Worth, Texas area and love to share their adventures on the blog.  Gena loves to blog about going green, crafts, recipes, and every day life in Texas!